Category: Pronunciation
---
16th March, 2014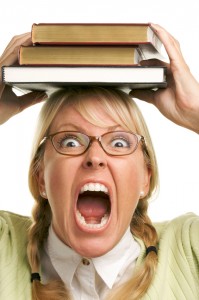 Feeling frustrated with your exam preparation? Don't know where to start?
I teach a lot of students preparing for exams and some of them get stuck in test-test-test mode, rather than doing tasks and activities that actually help them improve. They lose time searching for exam materials and feel like they're getting nowhere! There are a lot of online resources out there in cyberspace, but it can be a challenge to sort out the good from the bad. And the free ones from those that that cost an arm and a leg!
Read more »
---
27th September, 2013
English pronunciation can be tricky for learners. One area that many speakers have difficulty with is how to pronounce -ed endings on regular verbs, like missed, cleaned, helped…   Students often over-pronounce the -ed ending as an extra syllable…. they say"  I miss-ed my girlfriend; I clean-ed my room; my friend help-ed me with my homework.  What you should say is….
Read more »