Category: IELTS
---
16th March, 2014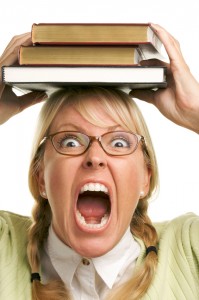 Feeling frustrated with your exam preparation? Don't know where to start?
I teach a lot of students preparing for exams and some of them get stuck in test-test-test mode, rather than doing tasks and activities that actually help them improve. They lose time searching for exam materials and feel like they're getting nowhere! There are a lot of online resources out there in cyberspace, but it can be a challenge to sort out the good from the bad. And the free ones from those that that cost an arm and a leg!
Read more »
---
26th September, 2013
Developing your linking and range of vocabulary 
Task:   
The costs of international travel are decreasing and tourism is growing. What are the advantages and disadvantages of increasing tourism activity in different countries?
What do you think? (more…)
Read more »