What my students say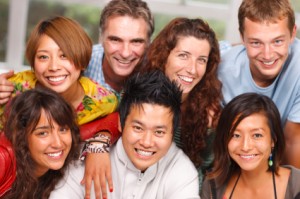 Read below to see what past students have said about me in their cards, letters and emails.
"You are not only my teacher, you are my friend, mentor and motivator. I will always be grateful to you for your kindness and support. You are the world's best teacher – you shine above all the rest".  Liji, India – nurse.
---
"Dianna, thanks for having helped so much with the CPE. You are incredible!! We have reached our goal and I couldn't be happier!!" Miriam, Spain – Master's student and Bank Intern.
---
"Thank you. Since you are a great teacher, I passed IELTS with the score I need to carry on my career and life in the UK. I'd like to thank you, in particular, for being a wonderful person, which is quite rare nowadays".  Adriano, Italy – Medical student.
---
"Hi Dianna, I've got my IELTS results today and I've got 7.5 for speaking and I'm so happy. I just want to thank you, big thanks for the online support you gave me".  Geethani, Sri Lanka / NZ – Montessori teacher.
---
"I highly recommend Dianna! I am a stay-at-home mum and I find it very practical to have my online English sessions with her, because the times are very flexible and I can fit them into my life. She is an excellent teacher and it is really enjoyable to learn English with her, not only because she is so clear and practical in her explanations, but also because each class is so well organised and is adapted to my own needs. I feel very lucky to have found her! …Thanks a lot Dianna!" – Cristina, Columbia/NZ, mother and student nurse-to-be.
---
"I've just checked my TOEFL and found out that my score has increased to 26 points. Honestly, I still can not believe that this is not a dream but a reality. I know that I did it with your help and with your faith in me. Thank you very much". – Maria, Russia/USA – Pharmacist. 
---
"I would like to take this opportunity and say that I am more than satisfied with my lessons. Dianna is a wonderful teacher, I finally understand some of the grammar which was a mystery for me. My boss also told me that she can see improvements in my English so I am really happy that I found you – you really helped me a lot Dianna – it is your fault that I like English so much!". Petra, Czech Republic – lawyer.
---
"Both Dianna and I correct my writing, which is fantastic, she points out the areas I need to improve with a comment and then we both make changes. This method helps to cement the correct writing form. Her feedback is clear, showing the good and bad points with guidance for what to do next. She also provides extra support for the weak areas by sending extra material to develop it further. In less than 2 months I can notice my improvement. I highly recommend Dianna to any other IELTS student. I really appreciate her help."  Vanesa,  Argentina / NZ – teacher. 
---
Dianna is a fantastic, friendly and patient teacher. Highly recommended! She helps me to improve my pronunciation and grammar as well as vocabulary. Thank you Dianna!"  Natasha, Russia / NZ – computer software developer.
---
"Dianna is an excellent English teacher and has helped me improve a lot. As an added value, she provides a kiwi (New Zealander) point of view that opens a brand new world."  Tania, Brazil – Translator and Interpreter.
---
"Dianna, thank you very much indeed for your help with my IELTS. I was lucky, because some topics were very familiar because before the exam I had discussed almost all those topics with you. I would say you are like a real fortune teller. I have to admit that your lessons were the biggest contribution in my speaking skills and it goes without saying we will continue. Please accept my sincere appreciation for your help". Evgeny, Russia – Engineer.
---
"I would like to say thank you – you are a really perfect teacher and an interesting conversational partner. I like your classes, your teaching methods and personal attitude to students. It was interesting to talk with you!"  Nataliya, Ukraine – Marketing
---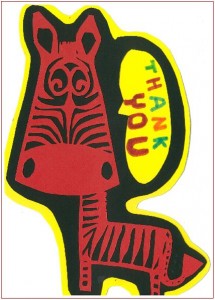 "I have learned so much from you. Thanks for your cool teaching style, you always understand and take care of students' feelings". Bonnie, Taiwan – business school student.  (Card on right, handcrafted by Bonnie).
---
"We, Nils and Ellen from the Netherlands, studied CPE in Auckland. Dianna struck us as an enthusiastic, practical, witty and knowledgeable teacher. She teaches in such a way that you won't be away with the fairies". Ellen and Nils, the Netherlands – global adventurers.
---
"You're awesome, teacher. Many thanks".  Nasser, Saudi Arabia – student. 
---
"Dianna's got great knowledge of academic and general English. Some of the things which make her very special: Her friendly way of teaching, she understands students' point of view, encourages and motivates students. I like the way she gives feedback to students to improve their weak points. Feels very comfortable in her class. Dianna, your teaching helped me a lot to pass the IELTS exam. Thanks for your support and for being my tutor."  Rimple, India – nurse.
---
"For me, you are a great teacher who stands out among all teachers I ever had. Highly energetic, always ready to help, ready to take risk and effort for us". Majesh, India – nurse.
---
"I was so happy, because I could take your class. Every class was interesting for me and I looked forward to study with you". Sachiko, Japan – university student.
---
"You are my best teacher ever! I enjoyed studying with you so much! Cheers Dianna!  Harry, China – Arts and Design student.
---
"When I met you for the first time, I was very happy because you were kind, positive and your smile was shining. Your English was easy to understand and your teaching was very effective for me. I want to be an English teacher like you!" Yuki, Japan – English teacher.
---
"You always support me and know how to teach students by looking at their experience. I can improve my English quickly". Ming, China – Business School student. 
---
"Thank you so much for your help and support. I am very happy and lucky to study English with you". Thanh Tam, Vietnam – nun. 
---
"The best English tutor who I ever met. She lavished praise on me and it has inspired me who has shy personality to work harder and participate actively in class! She always raised me up and I will never forget her humorous and encouraging class". Myeong Seon Kim, South Korea – university student.
---
"At first, your speaking was fast for me, but at the same time you explained very clearly. I liked asking you my questions. And I liked your joking too". Yohei, Japan – university graduate.
---