FREE online IELTS resources – recommended!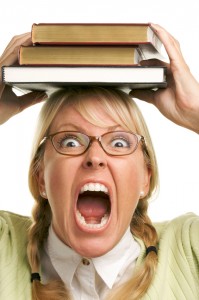 Feeling frustrated with your exam preparation? Don't know where to start?
I teach a lot of students preparing for exams and some of them get stuck in test-test-test mode, rather than doing tasks and activities that actually help them improve. They lose time searching for exam materials and feel like they're getting nowhere! There are a lot of online resources out there in cyberspace, but it can be a challenge to sort out the good from the bad. And the free ones from those that that cost an arm and a leg!
Don't pull your hair out! Check out this post for a list of IELTS resources I recommended – it has taken me years to collate, but I am happy to share it with you!
My top picks for free online IELTS lessons and resources:
Many learners successfully prepare for IELTS independently, but *if you need help with the exam from a professional, I am well-qualified and ready to help. Develop your IELTS speaking, listening, reading or writing via Skype, email and Googledocs. *Click here to find out how to book lessons.

Alternatively, find yourself a study buddy – someone to practice with and discuss what you learn. By trying out IELTS exercises or tasks and then comparing your answers, you'll have a chance to talk about WHY they are right or wrong, and push your understanding further. You can also learn from each other's strengths and weaknesses and compare your different ways of approaching each type of task. And when you're ready, of course it's useful to practise speaking tasks with each other as well. In this way, you have support from your buddy, you learn a lot, and you gain more confidence for the exam.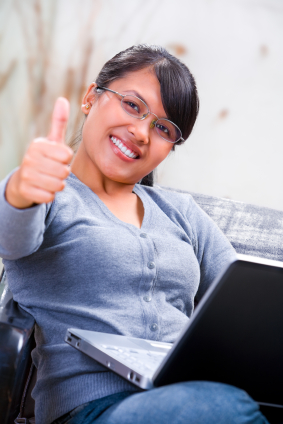 Here are some examples of free webpages that I've found useful for my IELTS learners:
Recommended IELTS Books
Students often ask for book recommendations to help them prepare for the exam. It's important to develop your actual use of language rather than just test, test, test! Keep shifting your focus back and forth between getting exposure to the language, trying out tests, and learning from the experts. Build your vocabulary, work on your spoken and written grammar, and learn about strategies to develop all your skills.
Here are some books I personally recommend – I have used all of them extensively in helping learners develop their IELTS language skills and strategies and can confidently say they're great!
For authentic exam practice, IELTS 9 has recent past exams, sample writing answers and examiner notes (great for analysing why writing samples received the grade shown). Includes audio CDs for the 4 listening tests and answers.
IELTS Trainer and IELTS Testbuilder are great for testing and learning – rather than just giving the answers, they also give explanations to help you understand why the answers are correct or incorrect. Learn from your wrong answers!
Grammar and Vocabulary for IELTS are useful to improve your language skills and ensure a higher score in your exams.
Remember – Don't get stuck in a rut! Don't just test your language skills, develop them! Good luck with your preparation! And if you need professional help from a professional teacher, contact me to find out about Skype English lessons.
Affiliate disclosure: In order to help you achieve your learning goals I link to products and services that I use myself or have researched fully. Most links on my website are free. However, a small number (such as the books shown above) are affiliate links. If you go on to buy them from this link I receive a tiny commission.
You can be sure that anything I link to is something I sincerely recommend.